Attend a meeting to meet some members. We normally meet at the Public Works Auditorium on the third Thursday of the month at 7 pm. The address is 2050 NE Lafayette Ave, McMinnville, Oregon. See map here. Please enter on the north side of the building. Occasionally a meeting is held elsewhere due to availability of the meeting space or social events such as the summer family picnic in August and Christmas party. Please contact us to confirm location.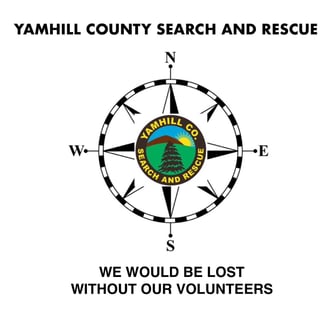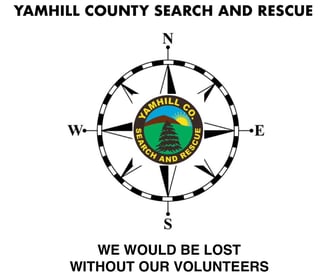 You must be over 18 to join YCSAR as an adult member, or 15-18 to join as a youth member. Youth members receive all the same training and opportunities as adult members, but are more closely supervised in the field for safety.
If you're interested in joining, here's how to become part of our team:
Fill out an application online. Be sure to check the box for SAR. Contact us if you have questions about the application.
A background check will be completed. If the application is approved by the sheriff's office, you'll move forward to the next step in the process.
Interview with the Yamhill County Search and Rescue New Member Coordinator in person or by video chat, who will explain more about search and rescue and the requirements of the team.
Attend and successfully complete the YCSAR Search and Rescue Training Academy, held once a year typically in the spring. The Academy includes both classroom and field training. Participants receive the following minimum training:
Incident Command System

Search Management

Helicopter operations

Patient Packaging

Man Tracking

Knots

Radio Procedures

Outdoor Survival Techniques

Pack Requirements

Topo Maps

Coordinate Systems

Map and Compass

GPS

Search Techniques
Obtain required equipment and supplies for your SAR PACK that you will use on missions.
Attend at least one SAREX (Search and Rescue exercise) usually held in the spring and fall.
First Aid & CPR certification is required. A class usually offered at no charge to academy students and current SAR members.
Complete Incident Command System online FEMA training ICS-100, ICS-200, & ICS-700.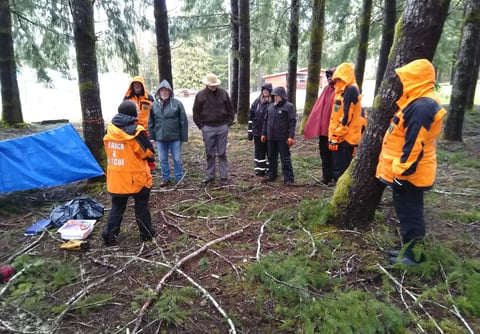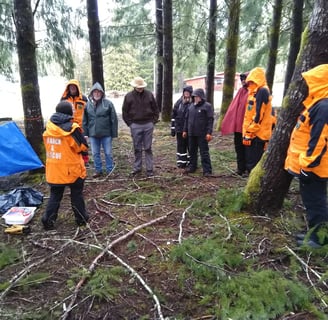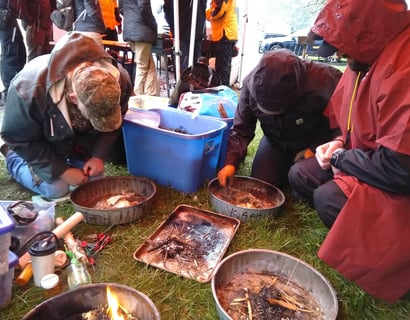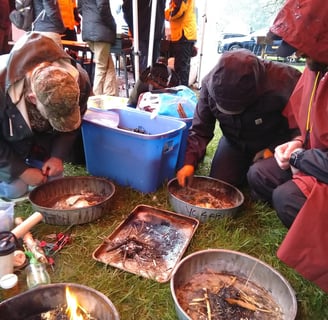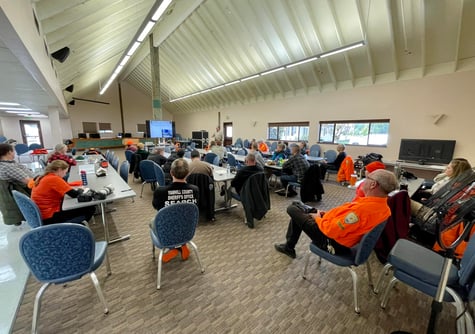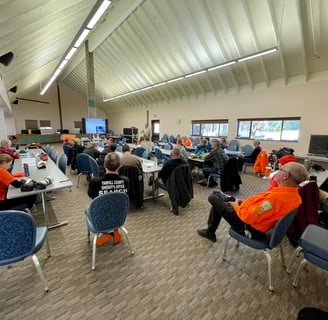 Advanced training is available at times in:
Overhead Team Search Management

E-bikes

Project Lifesaver Tracking

ATV's and other Search Vehicles

Drones

Emergency Locator Transmitter Tracking (Downed Aircraft)

Advanced Man Tracking

Wilderness Medicine / Emergency Responder

Cadaver and Scent Tracking Dogs